This Week's Corrupt Cops Stories
A Texas border town cop tries an innovative method of financing his campaign for elected office, a Chicago cop on a DEA task force gets nailed for telling childhood friends a bust was coming, and more. Let's get to it: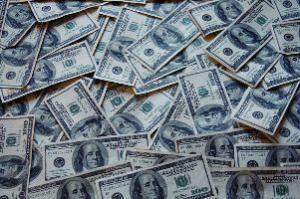 In Fort Smith, Arkansas,
a Sebastian County detention deputy was arrested last Wednesday
after he was caught smuggling drugs into the jail. Darryl Wingate, 29, went down after someone alerted his coworkers, and he is now charged with possession of meth with intent to deliver and furnishing prohibited articles.
In McAllen, Texas, a Progreso police officer was arrested last Saturday after telling an informant he would provide police protection for a vehicle he believed to contain drugs. Sgt. Giovani Hernandez told the informant he needed money to campaign for a Hidalgo County constable position and agreed to provide protection in return for $5,000. He didn't get the $5,000, but he did get arrested and charged with possession with intent to distribute more than five pounds of cocaine.
In Harper Woods, Michigan, a former Harper Woods police officer was arrested last Wednesday for allegedly stealing drugs from the evidence room for his own use. Michaael Lynch, 37, went down after an internal investigation led to the Michigan State Police being called him. He faces one count of heroin possession, one count of misconduct in office, and six counts of larceny in a building.
In Chicago, a Chicago police officer was convicted last Thursday of tipping off suspects in a year-long drug investigation that busts were about to go down. Ronald T. Coleman, 46, had been detailed to work on a DEA task force, but that didn't stop him from warning an old high school friend, who spread the word, leaving raiding police with missing suspects and empty drug houses. He's looking at up to 20 years in federal prison when sentenced in November. And he's now a former Chicago police officer -- he was fired after being convicted.