A crooked police scandal is brewing in Baltimore, a crooked Chicago-area cop heads for federal prison, so does an Alabama prison guard, and more. Let's get to it: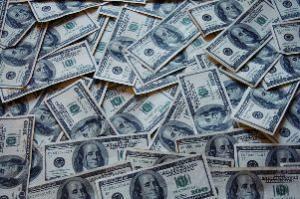 In Baltimore,
prosecutors threw out 34 drug cases last Friday
as they investigate three officers accused of planting evidence at crime scenes. Body camera footage recently released appeared to show an officer planting drugs at a crime scene in January, and that has prompted the dismissals. Another 123 cases are under review.
In Putnamville, Indiana, a state prison guard was arrested last Thursday after being caught smuggling drugs into the Putnamville Prison. Guard Stephany Dawson went down after officers searched her car as she arrived at work and found meth, marijuana, and tobacco. She admitted bringing a large amount of drugs into the prison. It's unclear precisely what charges she faces.
In Louisville, a state prison guard was arrested last Friday after he was caught bringing drugs into the prison. Guard Danny Ford, 49, was arrested at the West Kentucky Correctional Complex after officers found him with a large quantity of suboxone. He is charged with possession of a controlled substance and promoting contraband.
In Chicago, a former Melrose Park police detective was sentenced last Wednesday to 11 years in federal prison for a career of corruption. Gregory Salvi had pleaded earlier this year to moonlighting as a drug dealer, including selling drugs he stole from the evidence room. Salvi was looking at a 10-year mandatory minimum on one count each of possession of drugs with intent to deliver and using a gun in a drug trafficking crime.
In Birmingham, Alabama, a former state prison guard was sentenced last Thursday to 54 months in federal prison for smuggling drugs into the prison. Johntarance Henriquis McCray, 23, went down after authorities were alerted he was trafficking into the prison and searched him. They found two bundles in his underwear containing crack cocaine, powder cocaine, methamphetamine, marijuana, Xanax, and Suboxone. Officers found a duffle bag containing additional drugs, a loaded 9-milimeter handgun and more than $400 in McCray's vehicle.