The fight to defund federal law enforcement in medical marijuana states continues, the NFL is ready to work with players on medical marijuana for pain management, Puerto Rico is banking on medical marijuana to boost its economy, and more.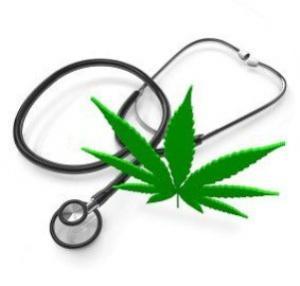 National
Last Thursday, a Senate panel approved an amendment defunding DOJ medical marijuana enforcement. The Senate Appropriations Committee voted to approve an amendment that would block the Justice Department from spending any funds to go after medical marijuana in states where it is legal. The amendment, which passed with strong Republican support, is a striking rebuke to Attorney General Jeff Sessions, who had personally requested that Congress kill the amendment. A House committee last Wednesday killed a similar amendment, but if the Senate amendment stays in the appropriations bill, it could be the basis for conference committee negotiations later.
On Monday, the NFL offered to work with the players' union on pot for pain management. The NFL has sent a letter to the NFL Players Association offering to work together with the union to study the possibility of marijuana as a pain management tool for players. The NFLPA is already conducting its own study and has yet to respond to the league's offer.
Nevada
Last Tuesday, the state Supreme Court upheld the medical marijuana registry. In its decision, the state Supreme Court unanimously upheld the constitutionality of the state's medical marijuana registry. The program had been challenged by a John Doe lawsuit, which complained that the registry and associated fees violated his due process rights. The lawsuit was rejected by lower state courts, and now the state's highest court has agreed.
Ohio
Last Friday, the state's medical marijuana rules got settled. A bipartisan legislative panel has decided not to modify more than a hundred separate rules proposed by the state Pharmacy Board and Department of Commerce to govern the state's nascent medical marijuana industry. That means medical marijuana growers, processers, sellers, testers, and users can now begin to get down to business. Growing operations are expected to start being licensed next month, and the whole system is supposed to be up and running by September 1, 2018.
Pennsylvania
Last Thursday, a medical marijuana job fair drug hundreds. Hundreds of people showed up for a chance to get a job at PurePenn's future production facility in McKeesport. The company will be growing pot plants and producing capsules, ointments, and oils. It is expected to be fully operational by January. Employees will be paid twice the minimum wage.
Puerto Rico
On Tuesday, the island was looking to medical marijuana as an economic boost. Economically ravaged Puerto Rico is counting on medical marijuana to boost its economy. The island's treasury secretary estimates the industry could generate up to $100 million a year and help reduce an unemployment rate currently around 12%. The US territory is in a fiscal crisis, facing billions in budgets cuts and a public debt load of $70 billion. David Quinones, operations director of the island's largest medical marijuana producer, Natural Ventures, told the Washington Post, "Name one new industry in Puerto Rico capable of generating millions and billions in capital and improving an economy in a mega-crisis. There is none."
Utah
On Sunday, a new poll found a "supermajority" in favor of medical marijuana. Nearly four out of five (78%) Utahns favor a medical marijuana initiative now in the signature gathering phase of its campaign, according to a Dan Jones & Associates poll commissioned by the Salt Lake Tribune. The campaign is headed by the Utah Patients Coalition, which is acting after the state legislature baling at approving medical marijuana.
[For extensive information about the medical marijuana debate, presented in a neutral format, visit MedicalMarijuana.ProCon.org.]