The Hemp Industries Association takes on the DEA over its new coding rule for CBDs, state legislators are busily messing with successful medical marijuana initiatives, and more.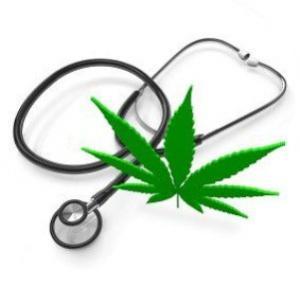 National
Last Friday, the HIA sued the DEA over CBD. The Hemp Industries Association filed a judicial review action against the DEA last Friday over the agency's new rule establishing coding for marijuana derivatives such as CBD cannabis oil. The DEA overstepped its bounds and put at risk a booming cannabis and hemp industry, the suit alleges.
Arkansas
Arkansas House Approves Medical Marijuana Delay. The House voted Tuesday to approve a proposal that would delay implementation of the state's new medical marijuana law. The measure is House Bill 1026. The bill bumps back a 120-deadline from Election Day for the state to issue dispensary and cultivation licenses to 180 days.
Florida
Florida Regulators Issue Draft Medical Marijuana Rules; Initiative Backers Cry Foul. On Tuesday, regulators issued draft medical marijuana rules that had initiative sponsors crying foul. State health officials released draft rules for the state's voter-approved medical marijuana program, but that draft largely leaves current vendors with a stranglehold on the state's industry by applying current laws to the constitutional amendment approved in November, and that isn't sitting well with the people who sponsored the Amendment 2 initiative. "The rule is basically ignoring the text of the constitutional amendment at almost every point of the way," said Ben Pollara, campaign manager of the political committee backing the amendment. The health department will hold public hearings to take input on the rule during the second week of February, with meetings in Jacksonville, Fort Lauderdale, Tampa, Orlando and Tallahassee.
Georgia
Georgia House Forms Medical Marijuana Study Committee. House Speaker David Ralson (R-Blue Ridge) announced Wednesday that a medical marijuana study committee had been formed with Rep. Allen Peake (R-Macon) as its chair. Peake is the author of the state's current limited medical marijuana law and has already announced plans for legislation this year.
North Dakota
North Dakota Senate Approves Medical Marijuana Delay Bill. The state Senate voted 45-0 Tuesday to approve Senate Bill 2154, which would delay some provisions of the state's voter-approved medical marijuana law. Senate leaders said the delay is necessary to develop rules and regulations for the program. The bill now goes to the House.
Wisconsin
As of Monday, Democrats were working on a medical marijuana bill. State Sen. Jon Erpenbach (D) and Rep. Chris Taylor (D) are circulating a medical marijuana after Republican Assembly Speak Robin Vos said he would be open to the idea. Republicans control both houses of the state legislature, and Senate Majority Leader Scott Fitzgerald is not in favor. The Democratic pair have until January 26 to come up with cosponsors and file the bill.
[For extensive information about the medical marijuana debate, presented in a neutral format, visit MedicalMarijuana.ProCon.org.]