Interest in medical marijuana is spreading in the South, New Hampshire inches toward dispensaries, and in California, one farmers' market gets shut down in LA even as one opens up north in grower country. Let's get to it: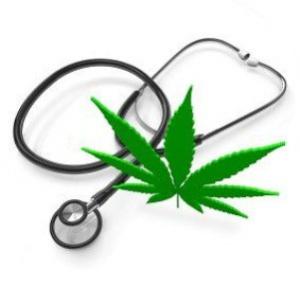 California
Last Friday, Lake County residents filed a federal lawsuit over Measure N enforcement. Residents claim they are being subjected to warrantless searches and unlawful abatement procedures by the Lake County Sheriff's Office. Measure N sets strict limits on outdoor marijuana grows. The lawsuit seeks a temporary restraining order, a temporary injunction, and a permanent injunction to stop the warrantless searches and to require the sheriff's office to provide five-day abatement notices.
Also last Friday, a judge granted a preliminary injunction against a Los Angeles medical marijuana farmers' market. The California Heritage Market managed one medical marijuana farmers' event in July before it was shut down with a temporary restraining order sought by the LA City Attorney's office. Now, local prosecutors have persuaded the same judge to issue a preliminary injunction to keep it shut down.
Last Saturday, Mendocino County had its first ever medical marijuana farmers' market. It was the Healing Harvest Farms medical marijuana farmers' market beside US Highway 101 just north of Laytonville. Also available were locally grown squash, peppers, apples, pears, and other produce.
Florida
On Tuesday, the medical marijuana amendment was polling at 64%. A new Gravis Marketing poll has support for the Measure 2 medical marijuana constitutional amendment at 64%. Because it is a constitutional amendment, the measure needs the approval of 60% of voters to pass. Only 26% were opposed, with 10% undecided.
Georgia
Last Thursday, a medical marijuana study committee held its first hearing. The Georgia Medical Cannabis Joint Study Committee held the first of five scheduled public hearings at the state capitol. The hearings are aimed at drafting legislation to allow for the use of medical marijuana for epilepsy and other conditions. Click on the link for more details.
New Hampshire
Last Friday, the period for public comment on draft dispensary rules ended. Long-delayed dispensaries are about to get a bit closer. The Department of Health and Human Services has produced its first draft rules, and after public comment ended last week, will enter its formal rule-making phase. Click on the link for more details, or visit the state's Therapeutic Cannabis Program.
New Mexico
Last Thursday, the state overrode its own advisory board to deny medical marijuana for Alzheimer's patients. The Secretary of Health denied a petition to add Alzheimer's disease to the list of qualifying medical conditions for medical marijuana. The Medical Cannabis Advisory Board had unanimously recommended that Alzheimer's be added. Click on the link to read some reactions.
South Carolina
On Wednesday, there was a legislative hearing on medical marijuana. A legislative study committee heard testimony about the possibility of approving medical marijuana in the state. They were expected to discuss a 1993 marijuana stamp tax law as part of an effort to determine what potential tax revenues are. But that law was mainly designed as a tool to punish marijuana seller, not for revenue purposes.
Virginia
Last Thursday, the governor expressed support for medical marijuana. Gov. Terry McAuliffe (D) used a question about legalizing marijuana to express his support not for legalizing for all adults, but for medical marijuana. He said he is not "yet" ready to support full legalization.
[For extensive information about the medical marijuana debate, presented in a neutral format, visit MedicalMarijuana.ProCon.org.]