Chronicle AM: More Obama Commutations Coming, HIA Sues DEA Over CBD, More... (1/16/17)
President Obama will commute more drug sentences before he leaves office this week, the hemp industry sues the DEA over its new CBD rule, New York's governor wants to fix his state's decriminalization law, and more.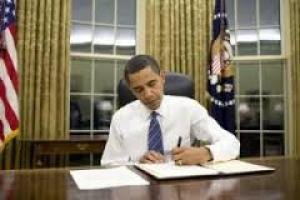 Obama is about to free hundreds more nonviolent drug offenders. (whitehouse.gov)
Marijuana Policy
New York Governor to Propose Clarifications to State's Decriminalization Law. Gov. Andrew Cuomo (D) has announced plans to remove a loophole in the state's decades-old decriminalization law that lets police charge people with a criminal offense for possession in "public view." That loophole has been applied mainly against racial minorities. Governor Cuomo pushed heavily for closing that loophole in 2014 but was blocked by Senate Republicans who opposed a measure that would have standardized the penalty for all low-level possession as a violation, which would have resulted in a fine instead of arrest.
Medical Marijuana
HIA Sues DEA Over CBD. The Hemp Industries Association filed a judicial review action against the DEA last Friday over the agency's new rule establishing coding for marijuana derivatives such as CBD cannabis oil. The DEA overstepped its bounds and put at risk a booming cannabis and hemp industry, the suit alleges.
North Dakota Bill Would Delay Medical Marijuana Implementation. State Senate Majority Leader Rich Wardner (R-Dickinson) has introduced a bill, Senate Bill 2154, that would suspend implementation of parts of the state's new voter-approved medical marijuana law until the legislature could write a comprehensive law to govern medical marijuana in the state.
Sentencing
Obama Set to Commute Sentences for Hundreds More This Week. As the clock ticks down on his term, President Obama is set to keep on granting clemency to drug offenders up until the last minute. Justice Department officials say he will grant hundreds more commutations this week. He has already cut the sentences of more than 1,100 nonviolent drug offenders, more than any president in modern history.