Chronicle AM: British Drug Deaths at Record High, Another Good Poll for Pot, More... (8/3/17)
A new poll shows extremely low support for marijuana prohibition, Maine lawmakers want to restrict how much pot landowners can allow for personal grows, drug deaths are up dramatically in the UK, and more.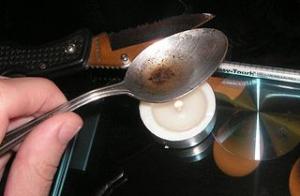 Aging "trainspotters" are driving drug deaths in Britain, experts say. (Wikimedia)
Marijuana Policy
Poll: Fewer Than One Out of Seven Believe Marijuana Should Be Fully Illegal. A new Harvard-Harris poll finds that only 14% of Americans believe marijuana should be fully illegal, with a near majority 49% favoring legalization for recreational purposes and a supermajority of 86% in favor of legal medical marijuana. The 49% figure is lower than most recent polls, which have had support for legalization in the fifties, but still demonstrates a huge gap between support for and opposition to legalization.
Maine Lawmakers Propose Personal Grow Limit of 12 Plants Per Property. The legislative committee working to establish rules for marijuana legalization in the state have proposed limiting the number of personal use plants grown on a single property to 12 in a bid to prevent leakage to the black market. But the move is controversial: The state's pot law allows anyone to grow up to six mature plants on their own or someone else's property with the property owner's permission, and some rural landholders have plans to allow multiple people to do personal grows on their property. It's not a done deal; just a proposal at this point. It does not apply to commercial or medical marijuana grows.
Medical Marijuana
North Dakota Reports Heavy Interest in Medical Marijuana Industry. The Health Department's medical marijuana division reported Wednesday that it has received 97 nonbinding letters of intent from potential medical marijuana producers. The level of interest exceeded the division's expectations, and the director of the Health Department's medical marijuana division, Kenan Bullinger, told the Associated Press, "I'm pretty sure we're going to have the ability to have a dispensary in each part of the state." The department is looking to name final selections by November, and is eyeing a late spring or early summer timeline for dispensary sales to begin.
International
Drug Deaths in England and Wales at Record High. British government figures published on Wednesday show that deaths from heroin, cocaine, and ecstasy are at all-time highs and have more than doubled in the past five years. Some experts partially attributed the rise in drug deaths to an aging "trainspotting" generation, noting that the most deaths occurred in the 40-49 age group. Critics used the figures to assail the government's drug policies.